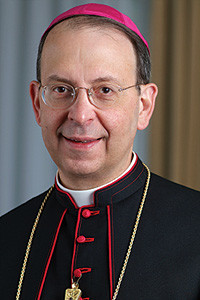 Our Supreme Chaplain, Archbishop Lori, will be giving a talk on Religious Freedom. On Wednesday, November 2, 2016, at 7:30 PM.
The location is the Bartlett Center, located at the Athenaeum of Ohio, 6616 Beechmont Avenue, Cincinnati, Ohio 45230.
This is an opportunity to be with the religious leader of the Knights of Columbus.
All are welcome. Knights and Ladies.
This opportunity has never occurred in Cincinnati, except for a Supreme Convention.
Please plan on attending.
Vivat Jesus,
Walter Amrein
President
Greater Cincinnati Chapter Knights of Columbus